Breeding of Shetland ponies (standard size) in the colors black, piebald and grey/roan. Our ambition is to breed true to type and show top quality ponies, this enriched with neat heads and wealth of mane and tail.
To view the ponies - use the main menu.
For all the latest news please follow us on Facebook or Instagram.
If you are interested in a pony for sale you're welcome to contact us.
≈We hope you will enjoy your stay≈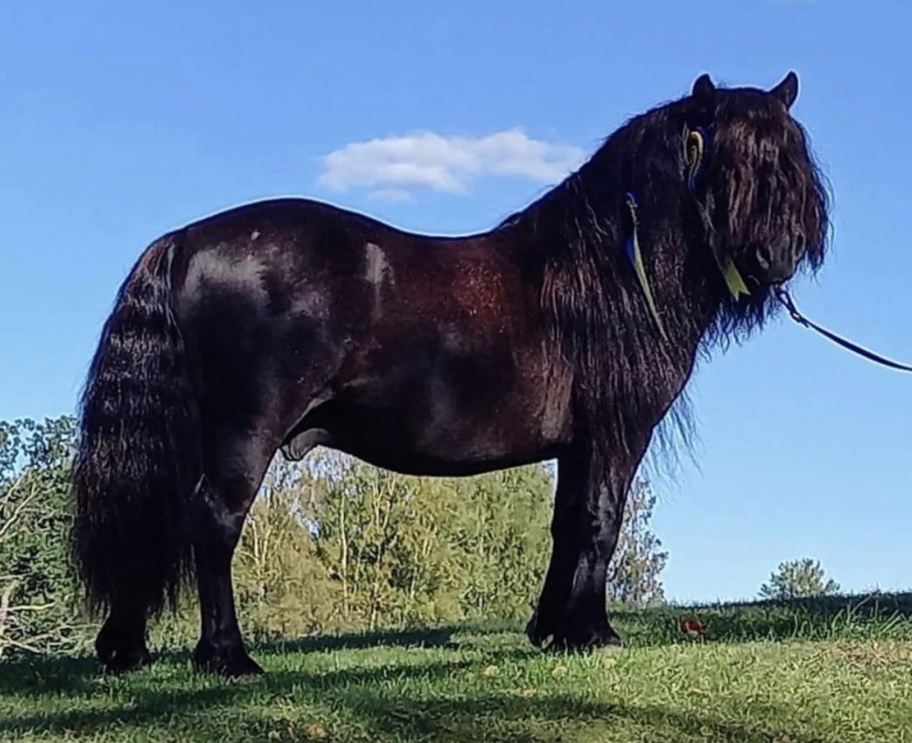 "Let everything become your teacher"
Origin - name of the stud:
Lady's Holm is an island of southern Mainland in the Shetland Islands. It is not to be confused with the Maiden Stack, which is also known as "Frau Stack" It is to the west of Scat Ness and the village of Scatness, a headland on Mainland, and there is also another islet nearby,Little Holm (Wikipedia.com).
Lady's Holm were founded in 2006 and are run by Johanna & Magnus Jonasson. The stud is namned after an Shetland Island. We try to select breeding material by proven Champion show quality stock, with the very best blood lines.
We hold seven licenced stallions and occasionally take recommended mares for covering.

"Droppen urholkar stenen,
inte genom sin kraft
utan genom att ständigt falla"