MacGuardian of Lady's Holm
--------- RS 801 ---------
"Guardi"
SÅLD 3/1 2022

Born: 22nd of February 2015
Reg: 38150012
Colour: Black
Measures: 99/15cm (3yrs), 99/16cm (4yrs)


♦ Sollidens Explorer RS 635
(G, 99888=42p, Bästa nygodkända 2012, Champion x flera, SUCH).
♦ Sollidens Femke RS 6956
(GI, diplom 99997=43p, Champion Ungsto, SUCH)

♦ Dalsgårds Disco RS 401
(GI, 42p, Ch.hingst).


Qualifications:
4 år: Godkänd enligt rasvisa krav med avelsvärde
GI 99888=42p t.o m. 2024.
3år: Godkänd enligt rasvisa krav med avelsvärde
G enligt 89888=41p.
Föl: Champion föl med 88878=39p.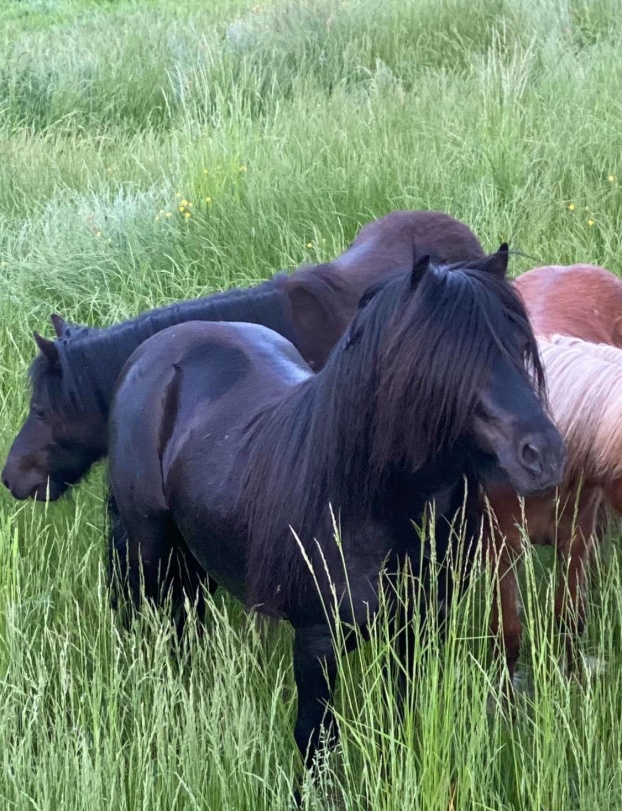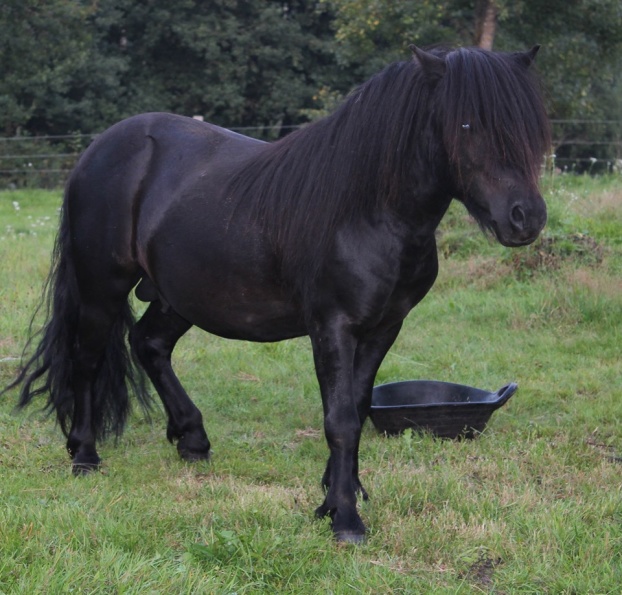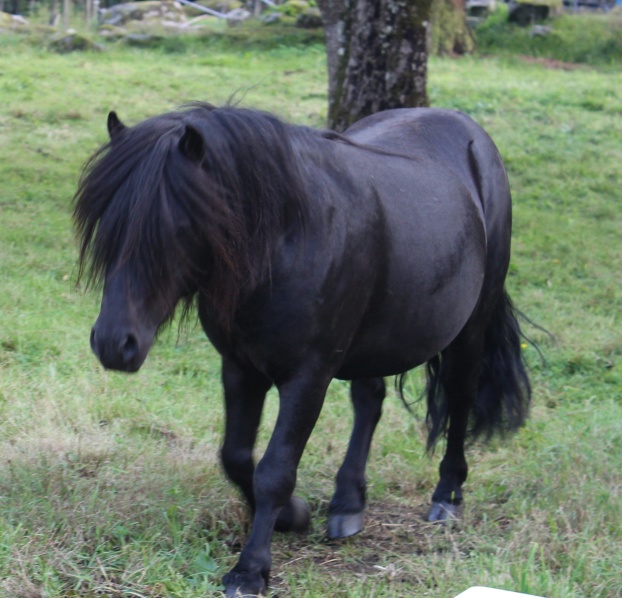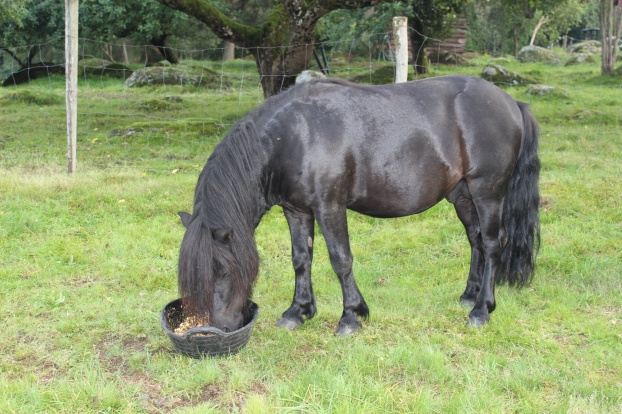 MacGuardians moder Sollidens Femke blev ett av Sveriges högst avelsvärderade ston när hon som treåring tilldelades diplom och kvalitetsklass GI med poängen 99997=43. Hon är även flerfaldigt guldbelönad på utställning och innehar meriten SUCH.
Far till Femke är fuxhingsten Dalsgårds Disco, en Almnäs Origo-son med Paul vd Papenhoeve och Näsets Curry närmast på mödernet. Även Disco är GI-premierad och SUCH och han har utöver Femke, så här långt lämnat ytterligare ett par diplomston samt sonen Dalsgårds Juventus.
Femkes mor, Furunäs Henriette, är ELIT-premierad liksom sin mor, Furunäs Roxette, och mormor, Furunäs Perlita. Mödernet går tillbaka till Furunäs foundation mare, Harviestoun Priscilla, en stolinje som verkligen satt sin prägel på svensk shetlandsavel. Som morfar till Femke ligger Roy v Bunswaard, en son till den smått legendariske Rosson of Transy, som ju alltså ligger med på såväl fäderne som möderne i MacGuardians stamtavla. Roy har tre godkända söner (Smevallens Royal, Skäpperöds Orion, Sandbackas Grus) och ett dussintal diplomston efter sej och är för det premierad A. Mormorsfar är ELIT-hingsten Gletness Rockall som ju även återfinns på Femkes fäderne som far till Almnäs Origo (Pernilla Persson, 2018).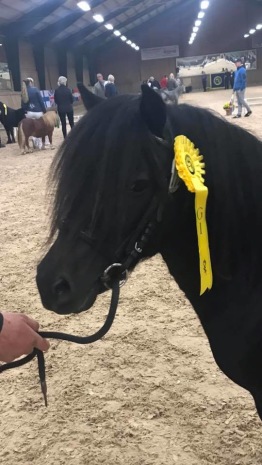 MacGuardian eller Guardi som han kallas till vardags, överraskade oss med att titta ut redan i februari månad! Han var väntad i april men en solig och varm februaridag så fölade mamma Femke i hagen. Den första tiden var det många vändor mellan hage o box efter väder o vind. Men vintern var mild så Guardi kunde fort komma ut i hagen om dagarna. Han fick dock vänta på kompis enda till maj månad när nästa föl kom. Guardi är en kombination av två mkt starka Solliden-färäldrar. Mamma Femke med sitt fina Furunäsblod och Explorer som har Yaght som pappa och mamma Doreth v.d. Biterschotten (samma som Operette) är en utmärkt kombination. Det fick vi fint kvitto på när han visade som 4.5 mån på utställning där han ansågs vara framtida hingstämne och domaren hoppades att vi sparade honom.
Höstem 2018 avelsvärderades han och blev godkänd för avel med fin kritik och 89888=41p. Han blev därmed vår första egenuppfödda godkända hingst. Vid 4år visades han om och erhöll 42p och höjde därmed avelsvärdet till GI. Planen är att debutera i utställningsringen som vuxen under hösten 2019 samt att betäcka sina första ston 2020.
Längre ned går att läsa om Guardis förfäder.