MacEyeliner of Lady's Holm
Born.: 21st of May 2015
Gender: Colt
Reg: 38150234
Colour: Black

F: Yaght v.d. Belschuur RS 547
(GI, SUCH, r-BIS 42p).
M: Almnäs Mascara RS 5127
(G, Guldbelönad).
FF: No fear v.d. Römer RS 525 (A, Super-SUCH, BIS 43p).
MF: Edmund v.d. Brouwerij (A, Champion, 41p).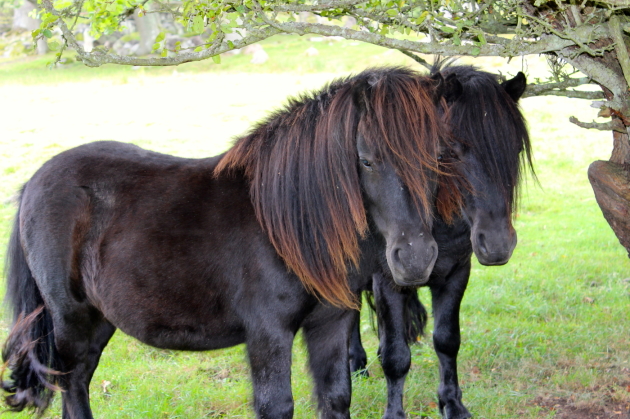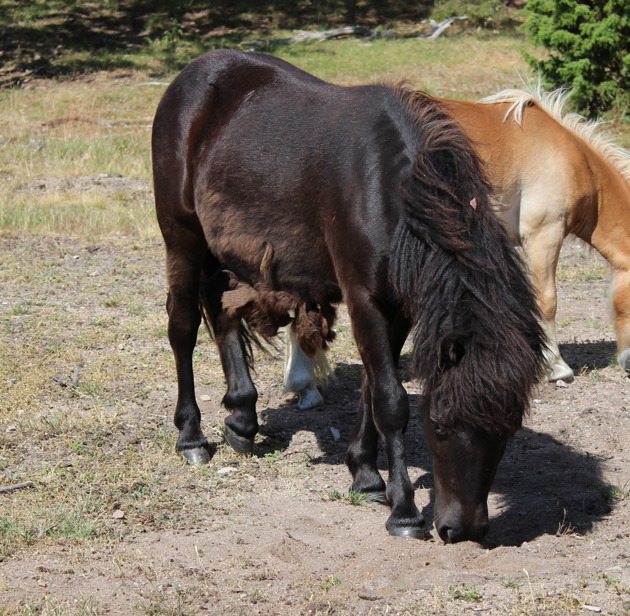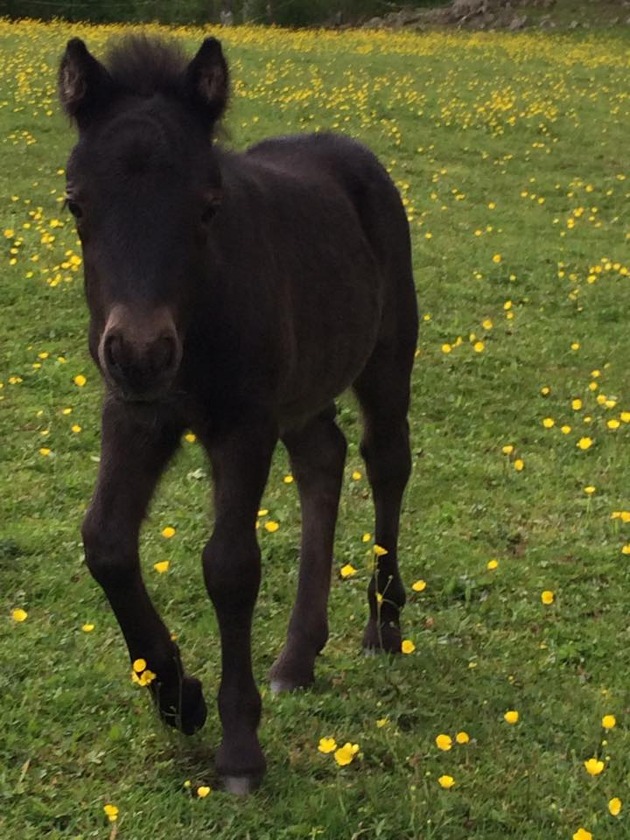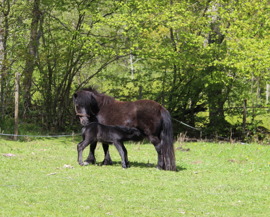 MacEyeliner föddes sent i maj 2015 och det var Mascaras första föl hos oss. Han såg lite vinglig ut till en början då det troligen varit trång i mammas mage, men vi gav honom tid och han har utvecklats fint. Han är något tillbakadragen, men när vi väl vunnit hans förtroende så är han väldigt trevlig att arbeta med. Vi får se vad framtiden ger honom. Han har ju stam att tala om i vilket fall. Han går med unghingstarna och är bland de äldsta där just nu.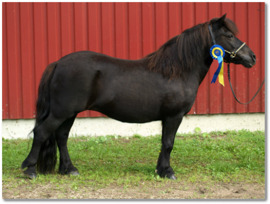 Ovan: MacEyeliners mamma Mascara.
Ovan: MacEyeliners pappa Yaght.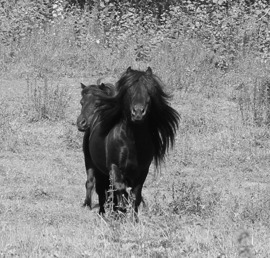 MacEyeliner's föräldrar: Yaght & Mascara sommaren 2014.