Svarta avelsston - Black Mares
-----------------------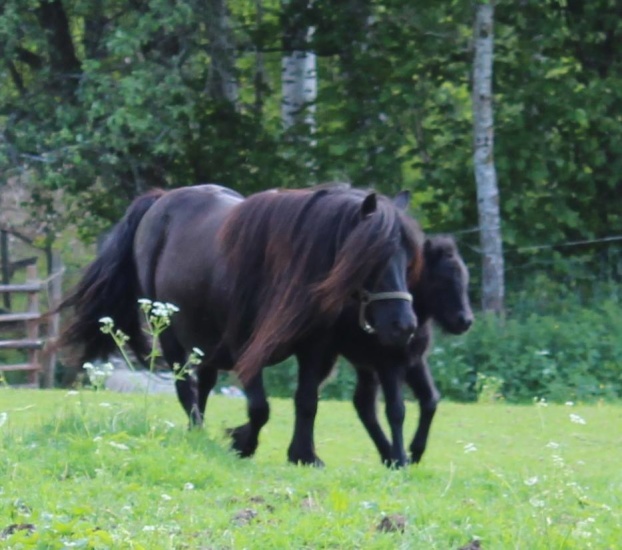 De svarta avelsstona är fundamentet av vårt stuteri . Vi har med omsorg valt dessa starka individer och i början byttes ston ut tills vi hittade det vi tror starkt nog på att vi vågade börja bygga vår grund (och vi bygger än). Flera av stona kommer vi sällan glömma och de har utgjort formen, grunden och hjärtat i vår avel, Vi har sökt efter helhet som i det vackra, starka, och genuina, men framflrallt den väldigt trevliga ponnyn att både vara med och titta på. Vi önskar ston som är födda i starka led både från mor och far. Vi vill inte ha någon slump eller undantag. Varje sto har en tänkt plats i vårt avelsarbete och vi strävar hela tiden till att bli bättre. Det arbetet utgörs av att solla och åter solla. Våga välja och välja bort. Som P-O Forsberg säger - "Bra ston präglar genetiskt, biologiskt och i temperament" och "du lär inte känna ditt sto förrän deras tredje föl" så tålamod är viktigt för oss och att behålla ston vi tror på, det kan bara vara så att vi kombinerat eller tänkt fel.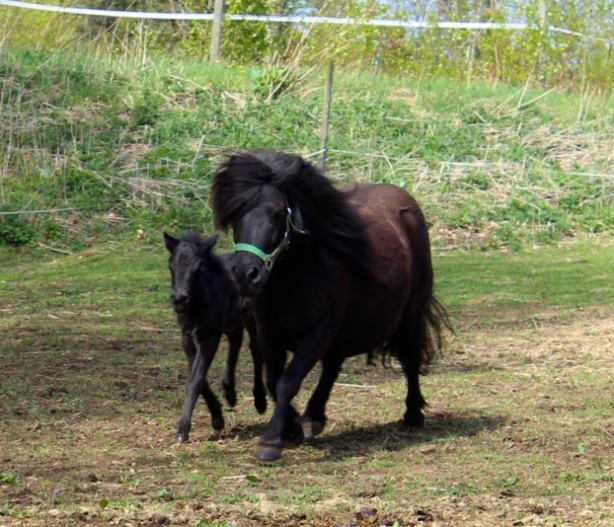 "
You can in-breed to a donkey if you want, but you still have a donkey. You need the power of a good mare.That is the part that people forget, you need the power of a family.
/P-O Forsberg,